Pine Belt Chevrolet Guarantee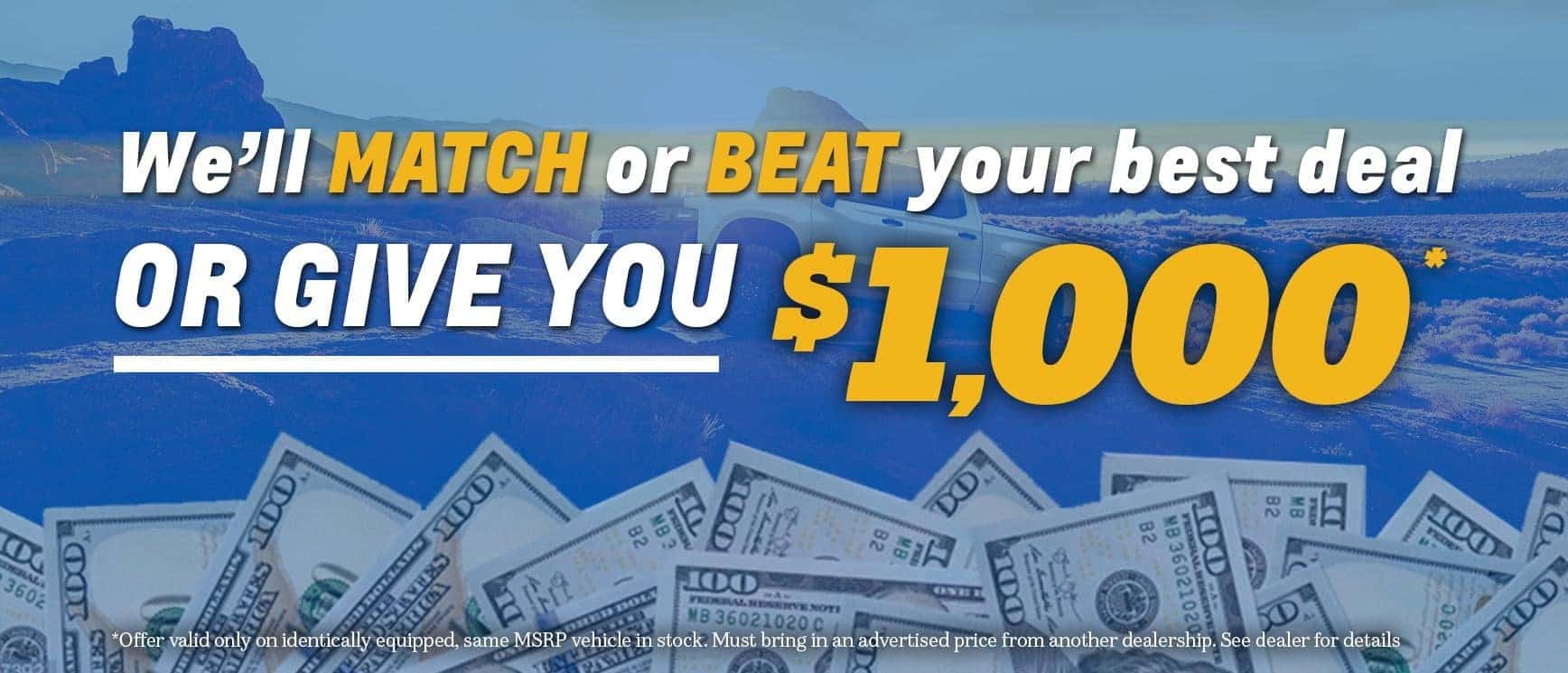 Best Price. Best Service. Count on It.
Pine Belt Chevrolet Buick is prepared to match or beat your best deal or we'll pay you $1,000 cash, no questions asked!
How can we make such an amazing offer you ask? We want to make the shopping experience easier for our customers by matching or beating any other local Chevrolet dealer's price on a new Chevrolet that is the same year, model, trim, and MSRP. The price can be any advertised price, or internet price.
Call or email us today to see just how incredible Pine Belt Chevrolet Buick's pricing is. Unlike other dealers who will try to talk around price and say "just come on in", we will send you a customized price quote on the exact vehicle of your choice. Simply bring that quote in with you and enjoy the most hassle free purchase experience in the industry... all with the peace of mind of knowing that you've gotten the absolute lowest possible price!
Mon - Fri

8:00 AM - 7:00 PM




Sat

8:00 AM - 3:00 PM




Sun

Closed
Mon - Fri

8:00 AM - 6:00 PM




Sat

8:00 AM - 3:00 PM




Sun

Closed
Mon - Fri

7:00 AM - 7:00 PM




Sat

8:00 AM - 3:00 PM




Sun

Closed
Mon - Fri

7:00 AM - 8:00 PM




Sat

8:00 AM - 3:00 PM




Sun

Closed